It's tough getting by sometimes and I have been trying to think of ways to make my living by making puns.  I thought I could create captions for newspaper headlines.  My roommate suggested the following papers:
Thanks for your vote of confidence.  I have done you a favour and comitted myself to the following: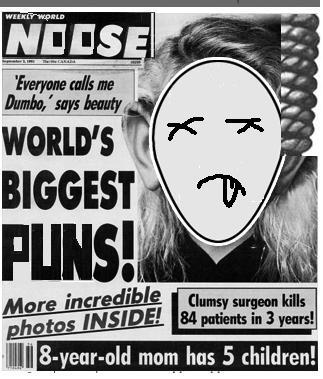 "Hanging is too good for a man who makes puns; he should be drawn and quoted."
(Fred Allen)